What names do you go by?

Mhari, British Person, Harry Potter Cast, Becky

Age/where do you come from?

28, UK

What's your role and how did you get involved with TDA/AR?

Alpha Revolver Founder: I help out on the community side of things when it comes to general admin (news posts, correcting Kida's grammar, writing minutes, organising forum sections) and provider of comic relief through mishearing, being forgetful, and falling off my chair

ARHN Co-Lead: I buy the games so you don't have to! I also stream if necessary, die/lose a lot, and I provide comic relief through being really bad at generally everything
Favourite game right now?

Kingdom Hearts III: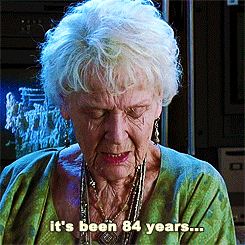 I've been a fan since the game first came out and it's so nice to be able to actually move forward in the story rather than getting confused with the timelines constantly. Also, Dearly Beloved is my jam.

3 words that describe you as a person

Scatterbrained, marmite, awesome
Do you have any secret skills, if yes, what?

"It wouldn't be a secret if I told you," she says as she casually cheeses not having to answer a third question. B) ...no, I don't. Or do I? We may never know.

Got any questions for Mhari? Feel free to leave them in the comments!